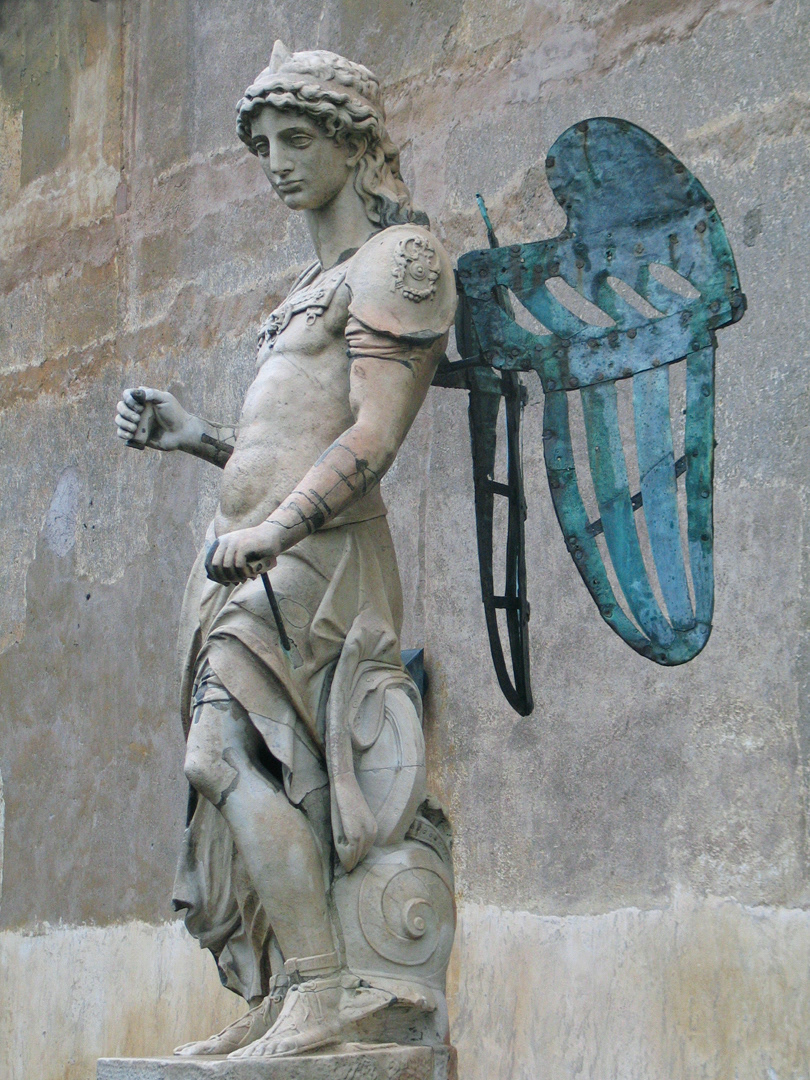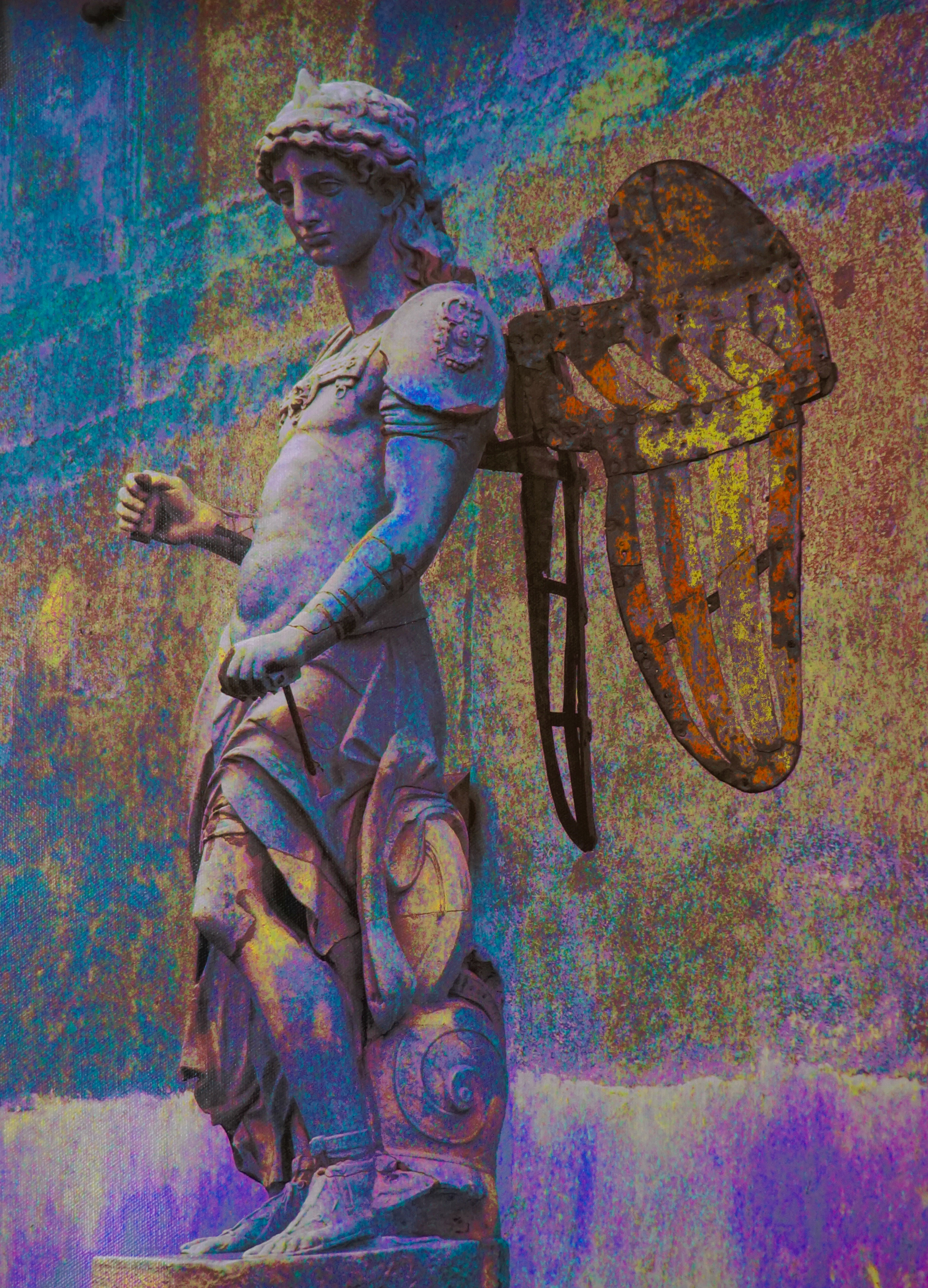 Archangel Michael
Castel Sant' Angelo, Rome
Archival pigment print
Virtual Exhibit: 60 Over Sixty
Toronto Outdoor Art Fair(TOAF60)
Flavio Belli, Curator
2021
Archangel Michael
Castel Sant' Angelo, Rome
collaboration with artist Zxorb
Archival pigment on canvas
During the plague of 590 in Rome, Pope Saint Gregory I experienced a vision of Archangel Michael sheathing his sword atop Castel Sant' Angelo as a sign ending the great plague.
Original marble & bronze sculpture by Raphael (contemporary of Michelangelo) was commissioned during the Renaissance by Pope Leo X, born Giovanni de' Medici, second son of Lorenzo the Magnificent.

The sculpture has withstood the elements for five centuries and bears numerous fractures and repairs. It now resides within the museum at Castel Sant' Angelo. Bronze wings render a striking contemporary element to this pensive figure.

Copyright 2021   •   John Taylor Photography   •    All Rights Reserved