John C Taylor, RCA
International Photographic Artist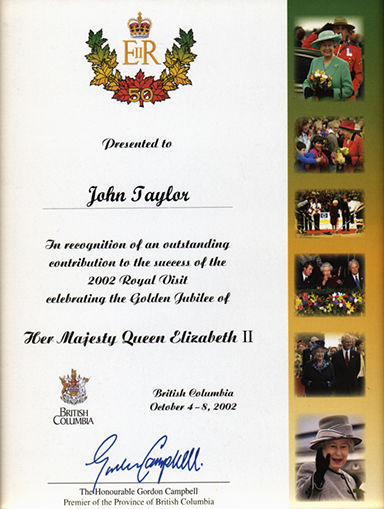 A fifth generation resident of Vancouver Island, celebrated Canadian photographic artist, John Taylor has exhibited across North America, including the National Gallery of Canada,  Vancouver Art Gallery, Houston Contemporary Art Museum, and Washington Project for the Arts. Collections include Canadian Museum of Contemporary Photography, Canada Council Art Bank and HRC Photography Collection at The University of Texas, Austin. Taylor's study of domed architecture was awarded the prestigious Ingram-Merrill Fellowship to photograph Great Domes of Italy. Hosted by Art Gallery of Greater Victoria, this exhibit traveled across Canada, and was exhibited in Rome.
John Taylor's photographic focus in architecture has received notable professional accomplishment, with assignments from the chief architect of NASA Manned Spacecraft Centre. Taylor divides his work into two main categories, conceptual images which describe new ways of perceiving existing spaces and autobiographical work which places personal experience into highly symbolic context with surrealistic qualities. In 2015, Taylor was elected membership to the Royal Canadian Academy of Arts, RCA.
Detailed cv upon request.
Copyright 2021   •   John Taylor Photography   •    All Rights Reserved
johntaylorphoto108@gmail.com